PERFECT COLOR IS WHAT WE DO
Nanosys Quantum Dot technology brings the most accurate, lifelike color experience to displays from TVs to tablets to monitors.
The future of displays is going to be vibrant and it starts now.
Nanosys Quantum Dots produce the purest colors– no other display technology even comes close. Quantum Dot displays can reproduce nearly every color found in nature for a picture so accurate, it's the next best thing to actually being there.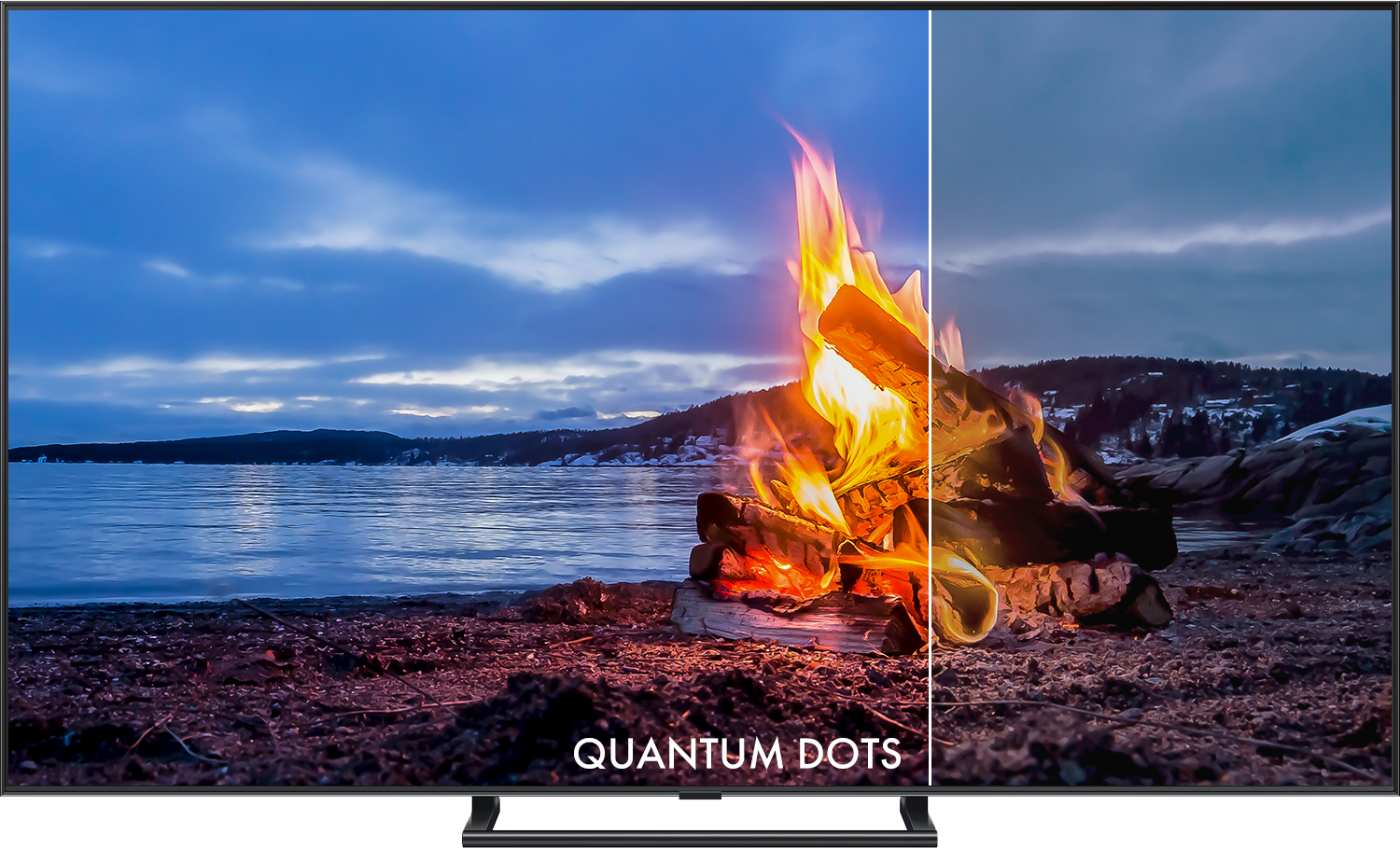 Nanosys Quantum Dots enable displays to produce more light with less energy than any other material on earth for a picture that is more lifelike from the most brilliant brights to the deepest darks.
Nanosys Quantum Dots can be switched on and off in mere billionths of a second. That's more than 100 times faster than a stroke of lightning for incredibly smooth motion with ultra high frame rates.
FEATURED IN
Nanosys Quantum Dot technology can be found in award-winning products from the biggest names in consumer electronics. These are a few of our favorites.
Don't take our word for it
The best technology reviewers in the business from RTINGs.com to CNET to Wirecutter have put Quantum Dot displays to the test and the results are in. So don't take our word for it, find out what they had to say about the most colorful TV tech in the game.
LIGHTING THE WAY TO TOMORROW
Nanosys Quantum Dot technology has a bright future as the technology platform for displays of all types. Find out how Quantum Dots can improve your next display from LCDs to OLEDs and microLEDs to low-cost printable electroluminescent displays.